Brigade Omega, Opposite Thurahalli Green Reserve, Banashankari 6th stage, 1st block
Spread over 6 Acres with 520 Units across 3 Blocks with parks and open spaces, clubhouse with amenities
Configuration: Stilt + 13 Floors | 2, 3 and 4 BHK Apartments | 1290 Sq.Ft. to 2230 Sq.Ft.
For the past two decades, Bangalore has been the fastest growing city of India. Bangalore is termed as a 'World City' being the established Silicon Valley of Asia. In addition, it has a multi-cultural population, good education & social infrastructure and improving physical infrastructure. Bangalore's residential market interests all stakeholders – developers, landowners and investors on account of large, educated, young, double income household and growing migrant population. Bangalore's residential segment is likely to grow annually at the rate of 15% between 2012 & 2015. The capital value would appreciate between 12% and 20% across different micro-markets on account of rising construction cost and land price.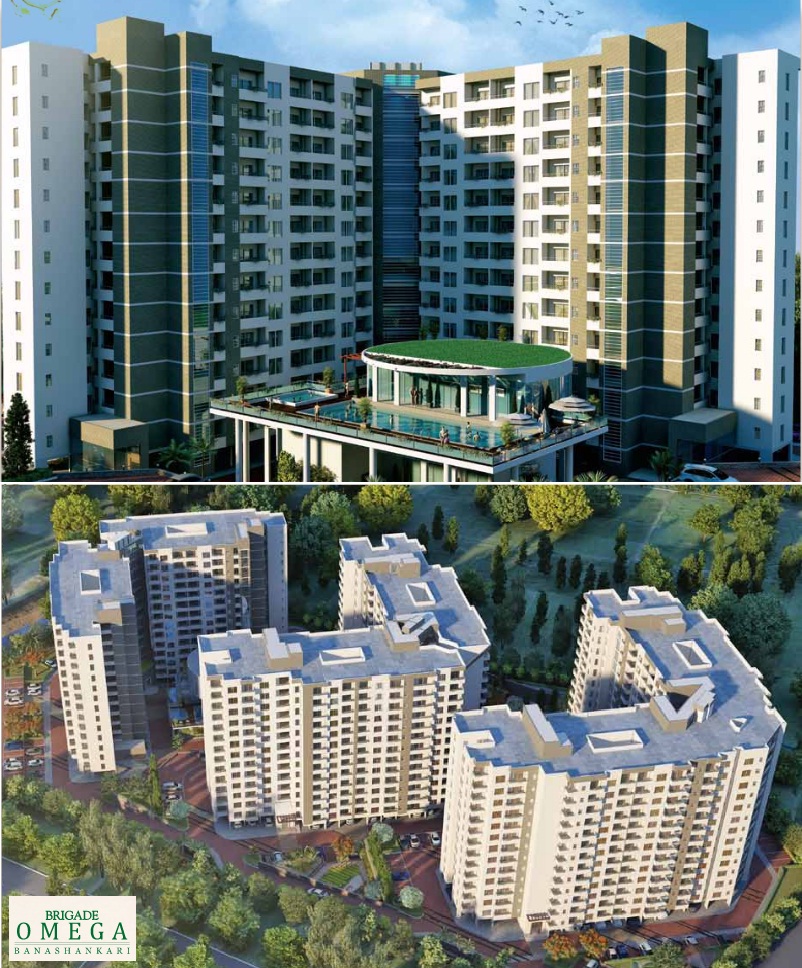 Brigade Omega: O for Oxygen, O for Open spaces, O for On-time dinners, O for Opportunity!
When your home is at Brigade Omega, you will have a unique opportunity to stay just opposite the 600-acre Thurahalli Green Reserve. You will wake up to the chirping of birds, open your windows to clean, fresh air and look out to a green expanse. You will agree that this is a rare opportunity and now, the block that faces the Green Reserve has been thrown open for bookings.
Real Estate is all about Location – Banashankari 6th stage :South Bangalore's new corridor of growth, Kanakapura Road intersects Banashankari 6th stage. With major IT hubs within comfortable reach & good connectivity, this stretch offers a strategic mix of accessibility & value for money. Destinations between 5 to 20 minutes:
Bangalore – Mysore Expressway | Namma Metro Station | Delhi Public School
NICE Corridor Road | Jayanagar Shopping Complex | Electronics City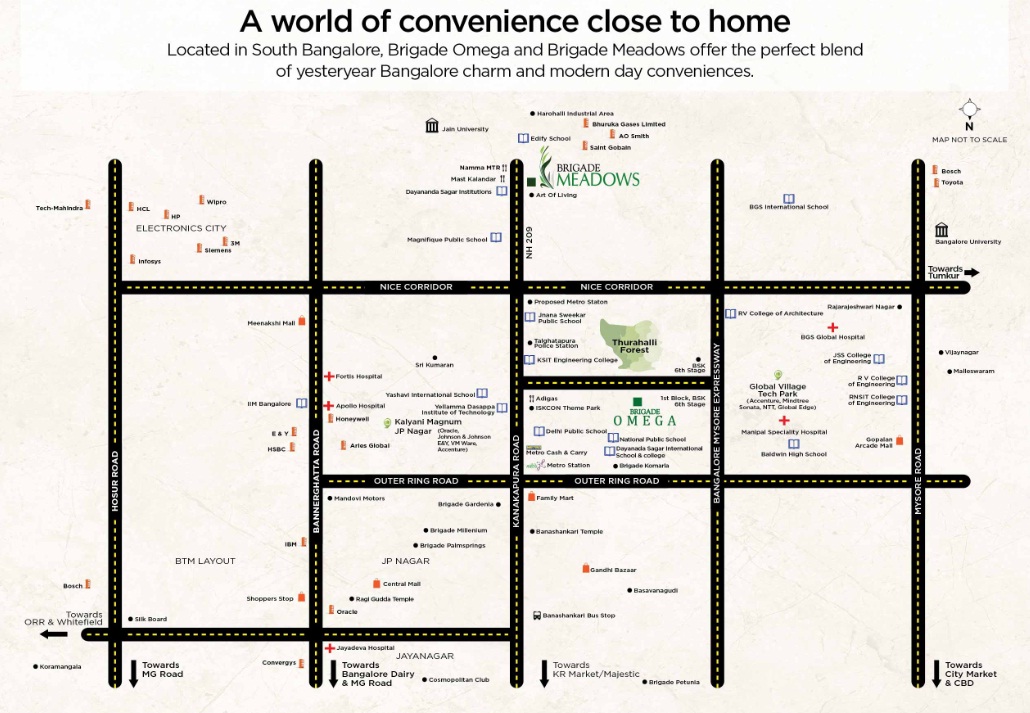 The Green Reserve is of course an unmatchable highlight of Brigade Omega, but there are host of others strengths that you will find compelling here. On-time dinners with family will no longer be a dream as you will be just a short drive away from your workplace. Here, not a single dull moment will enter your living space, as it is well-equipped with various recreational facilities.
Enhance your fitness levels at the Gymnasium
Entertain your guests at your doorstep with a Party area in the club
Give your children the advantages of nature with our many Parks and Play areas
Lead an active and fulfilling life with a Badminton & a Basketball court
Make Green Living a habit with an Organic Waste Converter
SITEMAP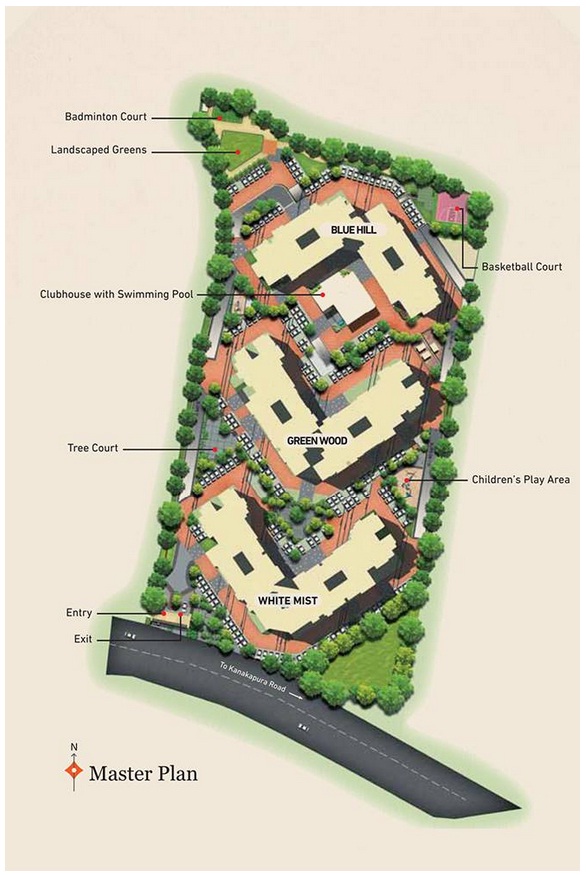 Contact us for Exclusive Offers and Confirmed Bookings
(Visited 124 times, 5 visits today)